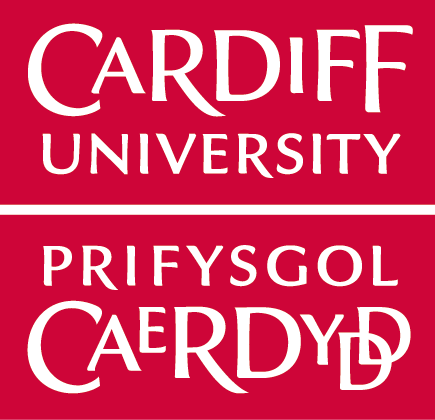 Cardiff University alumnae supporting Cardiff University alumnae
Join us this March to celebrate Women's History Month with our unique flash-mentoring event: Womentoring 2023
We have carefully selected 21 successful alumnae ready to be mentors – aiming to inspire and empower you; the next generation of Cardiff University alumnae.
Mentees will be selected after a short application process that will ask about your ambition, career focus and how you feel mentoring would be of benefit. This year you can show a preference of up to three mentors that you would ideally like to be matched with.
Flash-mentoring is designed to be low on time and high on impact. Meaning you'll only need to commit a minimum of 2 hours in March.
If you're looking to develop professionally and advance in your career, apply by Friday 10 February for a chance to take part as a mentee.
This is your chance to connect with successful and accomplished women and benefit from their valuable experience and expertise.

You can use this opportunity to develop your career, build networks, ask questions and to gain insight into a specific industry.
This Cardiff University alumni women's mentoring scheme is a trans-inclusive opportunity.
Whilst every effort will be made to match applicants to a mentor, we are unable to guarantee a place in the programme.

Rachel is a Programme Manager (Operations and Delivery) at Great British Railways Transition Team. She has spent her career working in the rail industry, joining Network Rail on their General Management Graduate Scheme after her BA English Language. She holds an exceptional balance of tactical and strategic business understanding alongside a specialist operational skill set, providing oversight to maintain business requirements alongside real time challenges.
Haris Dikomitou

(MSc 2008)
Haris works in the Directorate General Human Resource for the European Central Bank, with experience in Talent Management and HR Solutions. She has previously worked across the world in Talent Development and Human Resources in the Federal Reserve Bank of San Francisco, USA and The Cyprus Institute.
Claire Bassett

(LLB 1995)
Claire is Vice Chair of the Internet Watch Foundation and a Non-Executive Director of the Serious Fraud Office and until May 2022 was Deputy Director General of the Independent Office for Police Conduct. Prior to this, Claire was Chief Executive (Designate) of the Shadow Trade Remedies Authority, and Chief Executive of the Electoral Commission, the UK's independent elections watchdog and regulator of party and election finance during the EU Referendum.
Previously, Claire was Chief Executive of two other government arm's length bodies: the Parole Board and the Criminal Cases Review Commission. Earlier in her career, Claire was a Director of Nacro - the crime reduction charity, Chief Executive of Connexions Milton Keynes, Oxfordshire and Buckinghamshire. She also held various roles at the Legal Services Commission. She began her career as a management trainee in the construction industry.
Jackie is Chair and Associate Professor at Department of Nursing, University of Sharjah. She launched the first Masters in Adult Critical Care program in the United Arab Emirates. Jackie is also a Senior Fellow of the Higher Education Academy, UK and an Anne Marie Schimmel Scholar. A leader in healthcare education, Jackie was the Founding Director for the Centre for Innovation in Medical Education - the first simulation centre in Pakistan at the Aga Khan University, Pakistan.
Jane is an award-winning PR consultant and food blogger who studied English Literature. She is passionate about food and writes about sustainable food and travel on her blog, Hungry City Hippy; she also co-created a local food podcast called 'Hank!'. As an Independent PR Consultant Jane works with clients within food and drink, hospitality, environment, and sustainability. These have included clients such as Abergavenny Food Festival, Soil Association, and Coed Cadw (The Woodland Trust in Wales). She recently launched the 'Cardiff Wine Passport' to help people discover new, independent places to drink in Cardiff.
Hannah Jefferys

(MArch 2009)
Hannah is the Founding Director of Sài Gòn Cider. Upon graduating, she worked as both a Designer and an Architect, but alongside this decided to follow her passion for cider, establishing Sài Gòn Cider in Vietnam in 2013. The brand is now nine years old, and Hannah now works full-time as their Founding Director and Cider Maker, as the business goes from strength to strength. As the leading Vietnamese cider brand, Sài Gòn Cider offers award-winning, craft, organic cider made in Vietnam, using 100% juice, undiluted, as cider should be.
Linda is Microsoft UK's defence and national security legal adviser, advising the business on strategic legal and ethical issues relating to advanced cloud and mission capabilities to support government and Defence Industry customers.
Before joining Microsoft in 2020, Linda held various posts in the Civil Service, including 15 years as a Senior Civil Servant in the UK Ministry of Defence. She led the legal team advising on all aspects of the use of force in the UK's overseas military operations. Subsequently, she took up a policy role responsible for our defence relationships with our European partners, and delivering Brexit for Defence.
In 2020 she was awarded Commander of the British Empire by Her Majesty The Queen for her contribution to international affairs. Linda started her career by studying English Literature at Cardiff University, before qualifying as a solicitor and working for a large London commercial law firm as a commercial litigator before moving to the public sector.
Amanda is the Communications Director of the Institute of Transportation Studies at University of California, Berkeley. She has spent her career working in Communications. After her MA in Journalism Studies, she worked as a Journalist and news editor in both print and radio and has spent time teaching English in Higher Education. After a decade she made the switch to university-based communications – first at the University of Idaho and now at UC Berkeley, where she is now Communications Director at the Institute of Transportation Studies.
Miguela Gonzalez

(MBA 2002)
Miguela is the Head of Diversity and Inclusion at global biotech firm Abcam. She is a culture and inclusion strategist, with a background in communication, cultural transformation, business management and broadcast media.
Miguela is now balancing her career alongside a new PhD at Cardiff Business School working on the Welsh Government's Anti-Racist Wales Action Plan. She is a trustee on the boards of National Theatre Wales and Shelter Cymru, and a Commissioner with the Independent Commission on the Constitutional Future of Wales.
She previously worked at the BBC for 15 years, where she implemented the global consultation that led to the broadcaster's current 3-year Diversity and Inclusion strategy. Prior to that, she was a journalist.
Carolyn Pepper

(LLB 1993, PGDip 1994)
Carolyn is a Partner in the Entertainment and Media Group at ReedSmith. She has more than 20 years' experience working in commercial disputes, media and intellectual property. An award-winning solicitor, including having been nominated for the Law Society's Woman solicitor of the year 2016, her legal career has included being acting General Counsel of Bauer Media, sitting on Reed Smith's Executive Committee and past chair of The Law Society's Intellectual Property Law Committee. An advocate of diversity and accessibility in the legal profession, she leads Reed Smith's group aiming to increase the numbers of people with disabilities in the firm.
Jacqueline Cheung

(MSc 2004)
Jacqueline is the Founder and Advisor at 4mindots.
She is an occupational psychologist and a certified coach from International Coaching Federation specialising in talent development. She obtained her master's degree in Occupational Psychology from Cardiff University and a master's degree in Applied Psychology from the City University of Hong Kong. She is currently the HR Director of a financial services company. Prior to that, she worked in several industries including retail, property, and education. She is a volunteer career coach and a HR mentor helping students to develop their careers.
Debbie is the Director of New Clarke Ventures. She has worked in corporate finance, specialising in mergers and acquisitions for HSBC, PwC and Moore Stephens and is currently a board advisor and Non-Executive Director for a number of organisations. She has been a Director of her own consultancy business since 2017, where she now utilises nearly 30 years' experience advising businesses, entrepreneurs and their boards. She is also currently the Chairman of Triathlon England, a Non-Executive Director of British Triathlon, a Non-Executive Director of the Chartered Institute for Securities & Investments (CISI), a trustee the CISI Future Foundation and a trustee of Child's i Foundation.
Misha is an Urban Planning Manager at Sustainable Solutions in Engineering. Misha is a trained architect and her work focuses on sustainability and strategic urban planning. Her past engagements include architectural consultancy, academic consulting, and government advisory roles. She has collaborated with governments, developers, and other stakeholders across the non-profit, public and private sectors on projects in the UAE, the UK, and India.
Lara Hussein

(BScEcon 1986)
Lara is the CEO and Founder of M&C Saatchi Malaysia. She began her career in advertising and communications upon returning to Malaysia after her degree, where she went on to establish her own firm before being asked to set up M&C Saatchi's Malaysia office. The firm, under her leadership has become a multi-award-winning agency. She has been described as one of Malaysia's most successful female leaders. Previously a winner of Business Leader of the Year in the Women Leading Change Awards, she is also a Board member of the think tank IDEAS, a mentor on the M&C Saatchi global programme and a trustee of the Tunku Abdul Rahman scholarship where she also acts as a mentor.
Julie Knight

(MSc 2005, PhD 2014)
Julie is the Executive Director of Annual Giving at Carnegie Mellon University in the USA. After achieving a PhD focused on labour markets, Julie began a career in research becoming a Director of Research. Her transferable academic and research skills have subsequently been integral to the success of her career outside of the research field, where she transitioned into philanthropic giving, firstly at Johns Hopkins University, then at the University of Miami and now at Carnegie Mellon.
Rose is the special Assistant in Office of the Senior Special Assistant to the President of Nigeria on Sustainable Development Goals (SDGs). Her work involves integrating and translating these goals at a national, state & local government level. She has experience in coordination and strategic planning, economics, tailored policy support as well as result monitoring and partnerships. After her MSc in Human Resource Management from Cardiff University she began her career in HR – advising, developing and assisting in implementing procedures. She now uses these skills and expertise within Government to provide guidance on the Sustainable Development Goals.
Sitpah Selvaratnam

(LLB 1988)
Sitpah is a consultant at Tommy Thomas, Advocates and Solicitors. 20 years ago Sitpah founded Tommy Thomas after working as a partner at one of the largest law firms in Malaysia. Her legal career has focused on corporate insolvency and commercial litigation and disputes. A leading maritime litigator she has represented multiple corporations in the High Court of Malaysia and is the founding president of the International Malaysian Society of Maritime Law. A published author in maritime law, she has represented the Malaysian Government on issues of maritime law and has been influential in the reform of this area within Malaysia.
Emma is the Director and Founder of Emma Young Consulting Ltd. An independent sustainability advisor, Emma is passionate about the power of story to change the world. Emma has more than 20 years' experience in the profession, nine of which at BT Group where she created and oversaw the delivery of the multinational's sustainability communication strategy. Independent since 2013, Emma works with a wide range of clients providing strategic advice, designing and delivering engagement campaigns, and delivering sustainability reports. In her spare time, Emma writes fiction and has published two novels under the pen name E.L.Williams. Emma is a Fellow of the Chartered Institute of Marketing (CIM), Institute of Corporate Responsibility and Sustainability (ICRS) and the RSA. She is also an Accredited Member of the Chartered Institute of Public Relations (CIPR).
Shaikha Al-Othman

(BSc 2008)
Shaikha is the Co-founder and CEO of Haus of Care. After her neuroscience degree Shaikha began a career in public health, and today is a health-systems social entrepreneur & researcher. After working on the $16M government-funded national plan for obesity & NCD mitigation in Kuwait, she founded a creative nonprofit for health promotion and then went on to fund a number of small businesses, social & for-profits. She focuses on researching and creating smarter systems for senior and home care environments with a focus on family and professional caregivers and social workers. She has been recognised by Weill Cornell and Massachusetts Institute of Technology (MIT) with whom she still works closely.
Pip Bailey Thomas

(BA 1996)
Pip is the Learning and Development Manager at HCR Law. She has worked across banking, legal and the public sector as a Learning and Development specialist. She began her career working for T-Mobile and Lloyds TSB before becoming Head of Learning & Development at Hugh James. She then went on to work for Her Majesty's Prison and Probation service and ran her own consulting business, recently returning to Learning and Development within the legal profession.
Anjana Nathwani

(BSc 1983)
Anjana is a Business Psychologist with global experience spanning 35 years. She has held several senior leadership roles, including Head of Organisation Development for a large public sector organisation, before starting her own business in June 2011. Anjana has worked as a consultant for Heads of HR on creating 'fit for purpose' policies, processes and implementing purpose driven systems. As a Business Psychologist, she is passionate that organisations creating environments where people can thrive and optimise their positive potential. She is very skilled at engaging senior leaders and facilitating a process where they actually begin to realise the merits of behaviour change and creating performance measures to drive real results.
Cardiff University is a member of the Russell Group of Universities
Cardiff University is a registered charity No. 1136855
Copyright © Cardiff University