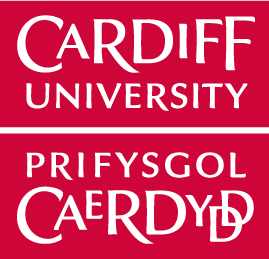 Our state of the art facilities will help Wales build post-pandemic prosperity.
Located in the heart of Cardiff, the campus is our gateway to innovation.
Driven by cutting-edge facilities and talented researchers, the campus will be a testbed for new products, processes and policies that change our world.

Built by Bouygues UK and opening in 2021, the campus will give you access to great facilities and partnerships to help your organisation break new ground.
Come and join us.
We are the home of innovation.

"Cardiff Innovation Campus is right at the heart of our long-term commitment to build social and economic prosperity in Wales for the benefit of all. "


Vice-chancellor Colin Riordan
sbarc | spark will house SPARK - the world's first Social Science Research Park, co-locating leading researchers, practitioners and policy makers, and Cardiff Innovations@sbarc - a creative space for start-ups, spinouts and partnerships.
Featuring commercial units and lab space for spinouts and start-ups, sbarc | spark will house facilities that help you work with collaborators to bring ideas to life – from a secure level data facility to a fabrication lab and visualisation centre.
Translational Research Hub
The Translational Research Facility will be home to exceptional scientists from two leading institutes – Cardiff Catalysis Institute and the Institute for Compound Semi-Conductors. They turn pioneering research into world-beating products and processes, building our reputation for partnerships with industry.

The facility brings together like-minded researchers and major businesses to support discovery, invention and development that will benefit the scientific community and economic growth at a national level.
Cardiff Innovation Campus
Cardiff Innovation Campus will help us do more. We are turning a former railway yard into a firebox for great ideas, where thinkers meet backers and funders to spark answers to society's challenges. And we want you to be involved.
Located at Maindy Park in the heart of Cardiff, the Campus is the door to innovation at Cardiff University and will provide cutting-edge facilities that will help researchers and students work across disciplines and with partners to influence policy and build enterprises that create products, spin-outs, start-ups and social enterprises.
Cardiff Innovation Campus has already attracted substantial co-funding including £17m from the UK Research Partnership Investment Fund, £13m from the Welsh European Funding Office and £12m from Welsh Government.
If you have questions about the development of our Innovation Campus, get in touch:

Call: +44 (0)29 2087 9166

Copyright Cardiff University. 

Registered charity no. 1136855